For many people, swimming is an important part of their week, whether to relax, strengthen themselves, or because they're part of a swim club. If you want to know about swimming with your Apple Watch, then this article is for you.
Before we get into how to swim with your Apple Watch, here are all the water-resistant capabilities of the different Apple Watch generations.
Apple Watch 1st Generation and Series 1 are Splash Resistant, so submerging them completely in water is not recommended by Apple and may cause permanent damage to the device.
Apple Watch Series 2 and newer are Water Resistant, so you can go swimming in a pool or ocean with your watch. However the Series 2 and newer shouldn't be used for scuba diving, water skiing, or other activities that involve high velocity water or a submersion of your watch below shallow depth. You can also shower with the Series 2 and newer, but soaps and shampoos can affect the water seals on the device.
Make sure to remember that there are things that can harm the water-resistance of your Apple Watch like:
Dropping it
Exposing it to soap
Wearing your watch in the sauna
Exposing it to high-velocity water
Also keep in mind that the stainless steel and leather watch bands aren't water resistant and should never be exposed to liquids.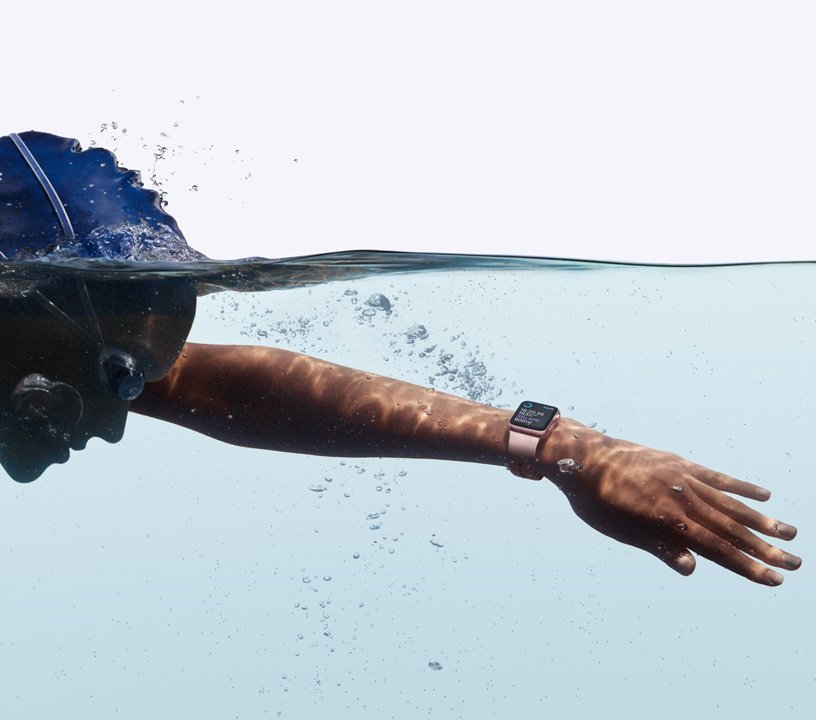 If you've chosen to take a swim with your Apple Watch, here's how to start a workout.
Wake your watch
Open the activity app
Scroll through and find swimming
Start your Workout
Once you've finished your swim, simply swipe right and choose to end the workout. It is also recommended to eject any water that may be in the speaker of the watch. To do this simply swipe up to access your control center, open the water drop widget, and turn the digital crown to eject the water, until you can hear the speaker make noise.
That's it for swimming for your Apple Watch. Have you ever taken a swim with it before?