You may be wondering to what extent you can call an Apple Watch a luxury product. With these crazy bands, those claims turn into realities.
It is well known that Apple has their own Apple Watch collaboration with Hèrmes, the french luxury goods manufacturer, but here we have rounded up some very cool concepts of other luxury Apple Watch Bands.
First up, we have a Louis Vuitton watch band.
Here we can see two watch bands, with the iconic Louis Vuitton squared design, which is present on many of their accessories like wallets, keyholders, passports etc…
Second up, we have a very special watch band with Off-White.
You can see that the band is sporting the exact same design used in Off-White's collection of Industrial Belts. The watch clearly stands out from others, and is highly visible but very fashionable nonetheless.
Our third brand is Italian luxury leather goods brand Gucci. Here we have two different designs:
The first design, is the iconic Gucci colorway: green, red, green, going the whole length of the watch band. It's a very and nice clean look, which a lot of people may enjoy.
The second design, is the classic Gucci print in a darker brown and grey color, along with little accents with Gucci's second colorway: navy blue, red, and navy blue again.
Last but certainly not least we have Supreme: an American skateboarding shop and clothing brand established in New York City.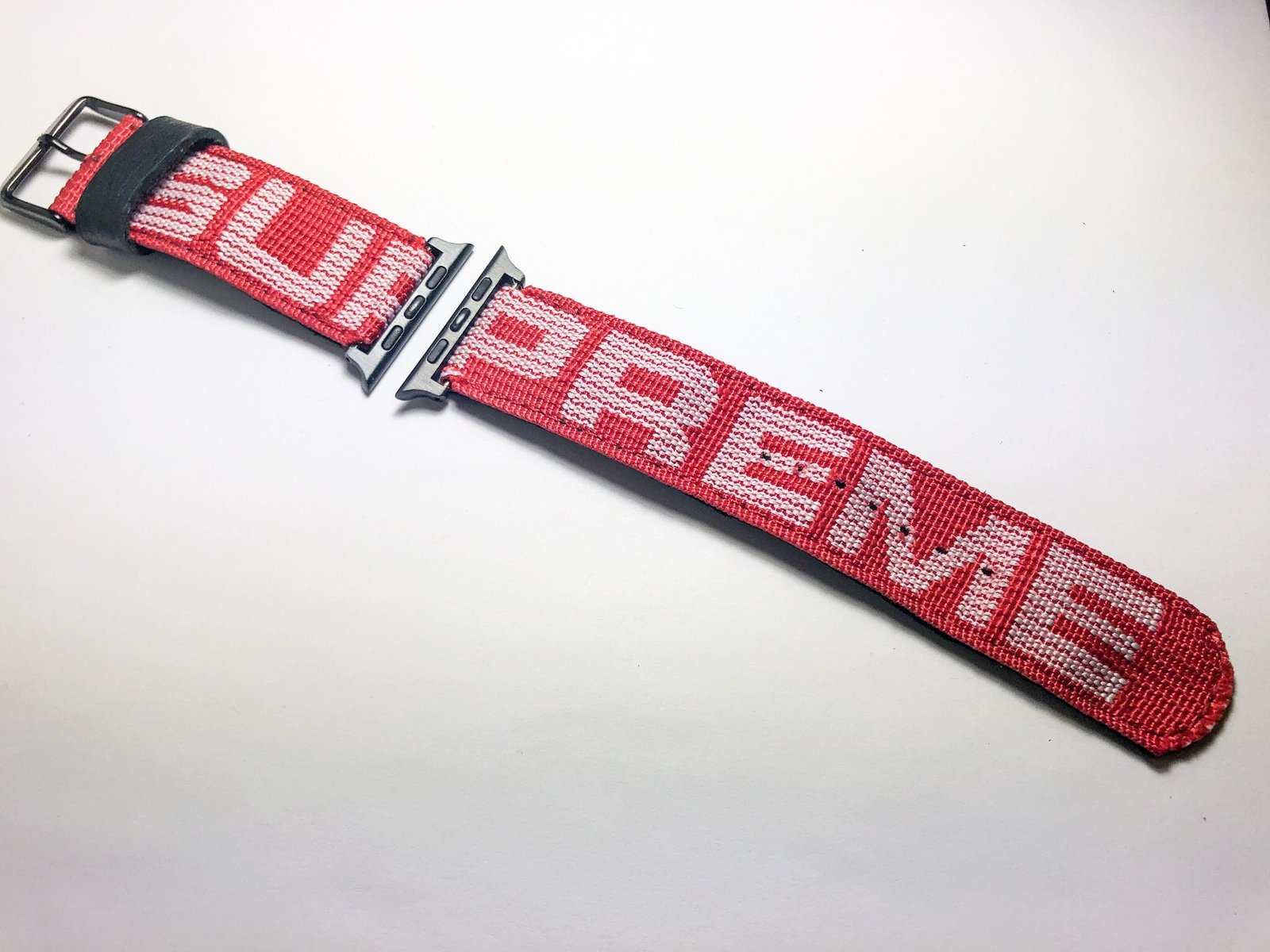 This design is one Supreme incorporated into their Spring Summer 2018 collection, notably appearing on their backpacks and waist pouches.
It's a shame none of these luxury brand actually have made their own Apple Watch bands, as we think a lot of people would be interested, but who knows, maybe in the future, Apple will announce a new luxury partnership for the Apple Watch.
In the meantime, check out this modern Apple Watch Band from Nomad.
What are your thoughts on these luxury Apple Watch Bands?