It has been long rumored that Apple is working on a new generation of the widely popular AirPods. Now Apple has announced AirPods Pro, with many features worth the "Pro" title.
Here are the main features of AirPods Pro:
1. Active Noise Cancelling: AirPods Pro come with 3 different sized tips, which create a seal in between your ear and your surrounding. When there is outside noise, the AirPods create a counter noise, to get active noise canceling. People using Bose or other similar headphones will be familiar with the experience.
2. Pro Sound: The sound of the AirPods Pro is a huge improvement according to Apple with clearer sounds and deeper bass.
3. Transparency Mode: this mode enables to quickly switch to active listening, and hear your surrounding, without having to remove the AirPods Pro from your ears.
4. Small Size: the size of the AirPods Pro is significantly smaller compared to regular AirPods, yet clearly with a similar design to the AirPods.
5. Wireless Charging: AirPods Pro come with a Qi-certified wireless charging case. Only this case separately costs $69 for regular AirPods.
6. Battery Life: with the included charging case, the AirPods Pro can be recharged to get 24 hours of active listening time. The maximum listening time on one charge is 4.5 hours.
7. Water Resistance: AirPods Pro are made to keep up with your most intensive physical workouts. That's why they're water and sweat resistant, so you'll never have to worry about a little rain ever again.
8. Better microphone quality: The AirPods Pro now feature an expandable mesh microphone port that improves call clarity in windy situations as Apple says.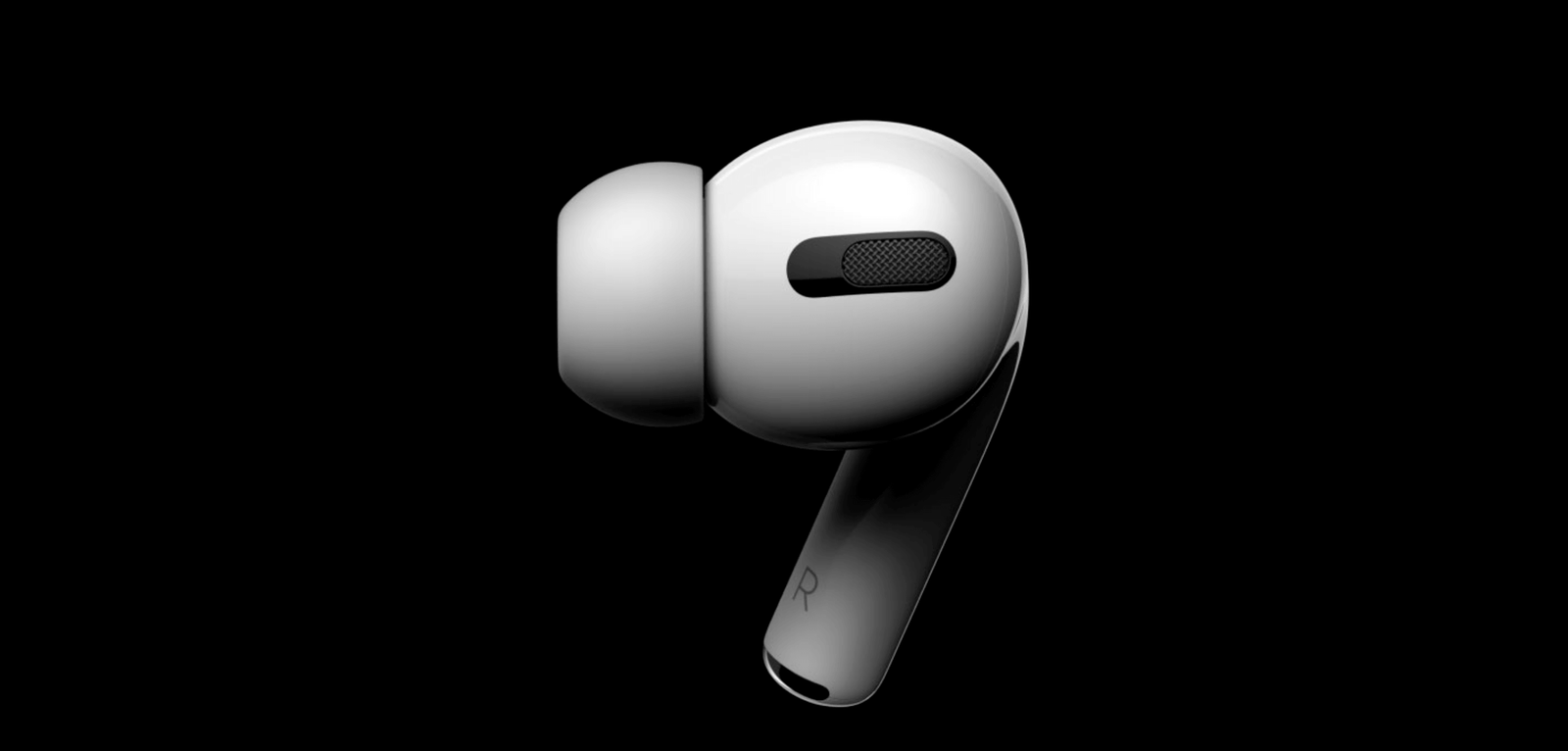 AirPods Pro will be available starting October 30 and cost $249. You can get them here with free engraving.
As a reminder, regular AirPods officially cost $159 (Amazon has them on sale for $144), while AirPods with the wireless charging case cost $199 (Amazon has them on sale for $164).
Also, check out the promotional video below: