A Ukrainian soldier in Kyiv has posted a photo of himself in tactical gear, wearing his Apple Watch Series 7.
Reddit user u/karavansky has uploaded a picture where he can be seen dressed in military gear, along with his weapon. On his left wrist he wears his Apple Watch Series 7. He titled the post "Nike Sport loop S7 in Kyiv, Ukraine".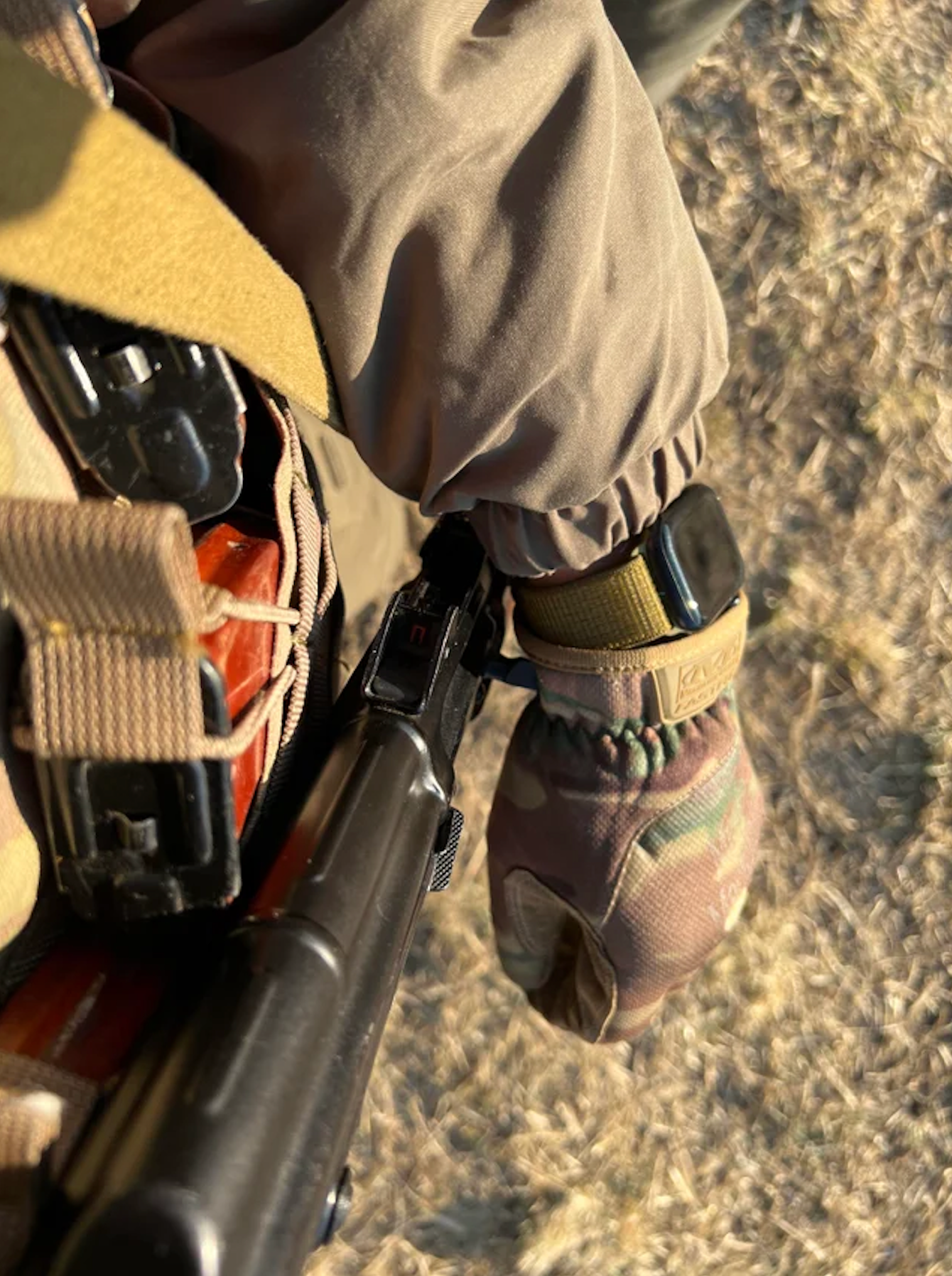 The post was made just over a day ago, and has garnered widespread attention, with over 2.5 thousand upvotes, a dozen awards, and 132 comments at time of writing. The comment section on the post was filled with remarks and questions. Some were skeptical: "Aren't you supposed to wear your watches on the inside of your wrist to prevent reflections exposing your location?". Others felt interested: "That looks wicked. How does it deal with general wear and tear?". Of course, there were jokes as well: "It has occurred to me that this is the first war where soldiers might be wearing AirPods in between battles.".
Thank you for sharing your picture u/karavansky.