Perhaps one of the lesser known use cases of the Apple Watch can be to help teach your dog tricks. But even something as small as an Apple Watch can be useful for things like clicker noises, teaching tricks, or tracking your walks. We've rounded up some of the top Apple Watch apps for dogs in this list.
Dogo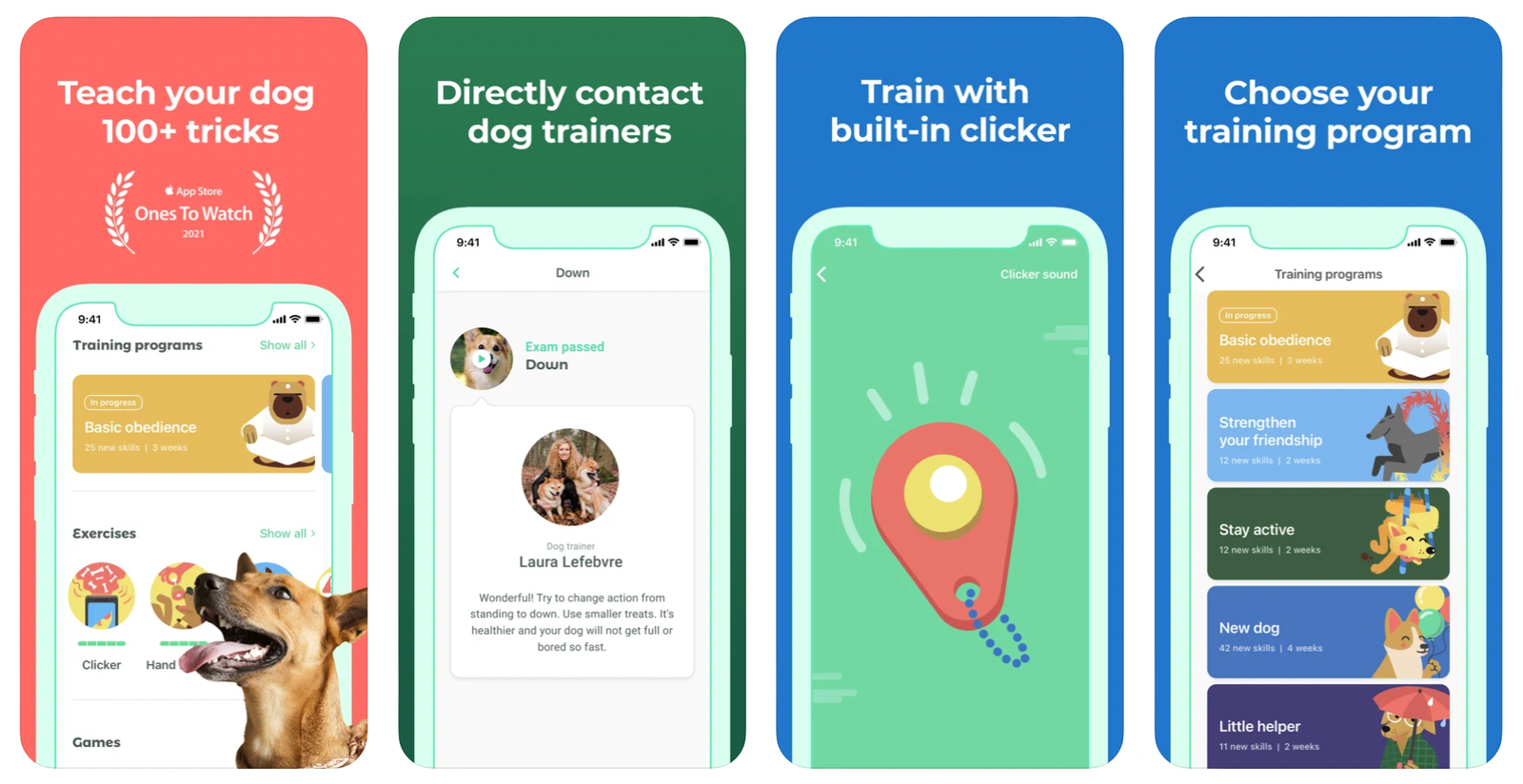 Dogo is a super useful app, already popular on iPhone but there's an Apple Watch app as well. With Dogo you can teach you dog the basics and more. Choose from multiple training programs offered. New pup? the New dog course will help your little buddy get comfortable. Shelter dog is scared of you? Engage with the friendship strengthening program. There's something for every situation.
The Apple Watch app offers more functionality than you'd expect on such a smaller screen. The watch version of the app will provide you with the steps and information needed to teach you all of the things we previously mentioned. It's a very convenient choice if you need all hands on deck with you dog and don't have a free hand for your iPhone.
iTrainer Dog Whistle & Clicker
Another favourite of ours, the iTrainer Dog Whistle & Clicker does exactly what it says: the app allows you to play sounds like whistles, squeaks, and clicks to help train your dog. You can change the frequency of the sounds to something more pleasant; and even adjust the volume so you don't bother anyone. This is a good alternative to buying a dog clicker.
The iPhone app will even allow you to record your own custom sounds. For example you could record your voice so that when you can't be with your dog, another family member or close one can train them using your voice. This can help strengthen the board between an owner and their dogs. Overall, we enjoy this app for the functionality it provides and the freedom of the Apple Watch app.
The Apple Watch can be a great alternative for many users, even for dog training. Is there any other dog training apps you'd like to see? Let us know!