Imagine if you could improve your physical & mental health, sleep, increase your energy, and lose weight. All of this is not a miracle product, but a consistent daily yoga routine, according to the American Osteopathic Society.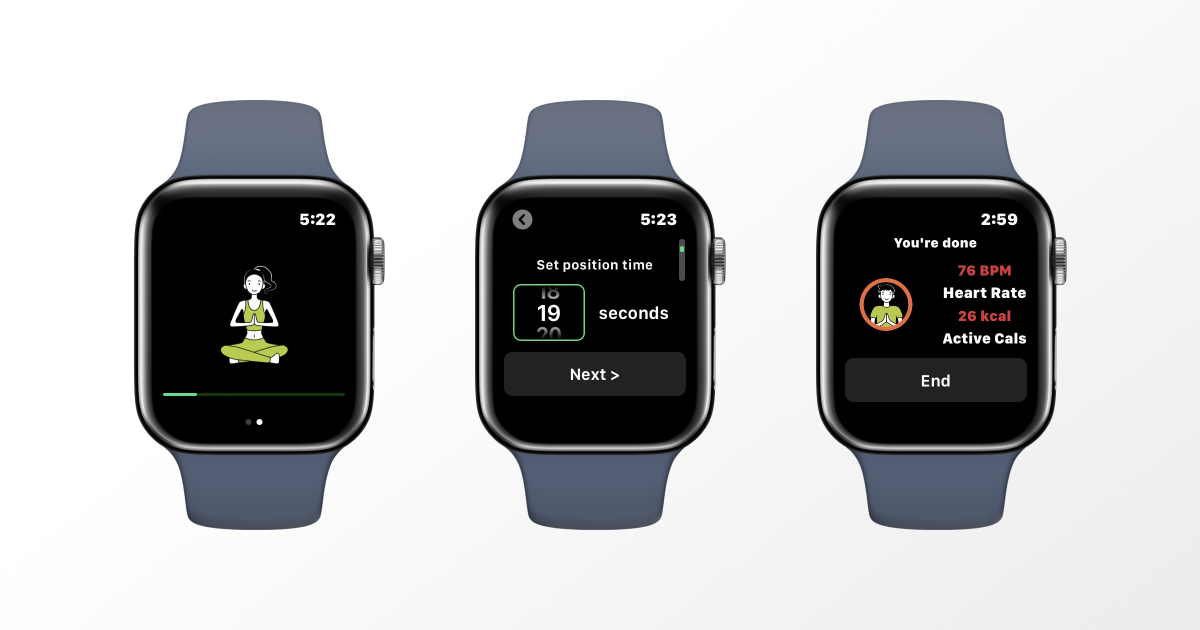 Start with Yoga is a great yoga app, which will help you get into a healthy daily yoga routine. Like with many exercising and habit apps, oftentimes it comes down to individualized training style to remain active. And that's exactly what Start with Yoga enables you: fully customize your own yoga routine. Once you customize it, the app will guide you through your daily yoga session.
Some of it's core features include:
Over 75 yoga positions
Custom workouts you can share with friends
Tracks your heart rate
Integrates with HealthKit
What's also great is that Start with Yoga has a powerful Apple Watch app, which is surprisingly snappy and easy to use. In most cases, it can replace the iPhone app. Simply glance at your wrist to see what exercise you will do next, and go ahead! Don't forget to also focus on your breathing technique.
Unlike other apps, Start with Yoga only has a one time payment of $2.99. This is great, since you will get all features for a low price. You can download the app here.
Do you already have a Yoga routine? Let us know in the comments!