Take the guesswork out of your travels with ETA – a simple Apple Watch app that instantly calculates your travel time and keeps you updated with real-time traffic information. Whether your preference is to walk, cycle, drive, or use public transit, ETA has got you covered.
One standout feature of this revolutionary app is its ability to seamlessly integrate with your iPhone's Home Screen, providing you with travel times and traffic updates without even having to launch the app. This intuitive iOS Home Screen widget, in alignment with Apple's guidelines, updates consistently throughout the day, keeping you abreast of the current traffic conditions.
Never miss an appointment again! ETA not only accurately predicts the best departure time to ensure you're punctual but also conveniently syncs with your calendar to retrieve all your upcoming engagements. Now, all your travel times and traffic details for future events are displayed within the app, readily available on your iPhone Home Screen, Apple Watch, and in the Today View.
What makes ETA exceptional is its unique ability to exhibit driving time directly on your Apple Watch face. Updated in the background every 15 minutes in adherence to Apple's guidelines, ETA ensures you are always informed about your current travel time and traffic conditions. It's like having a personal travel assistant right on your wrist!
Keeping you punctual for meetings and appointments is a breeze with ETA's 'set and forget' calendar functionality. This standout feature intuitively monitors your calendar and displays travel time along with traffic conditions for all your upcoming events, privately and securely on your device.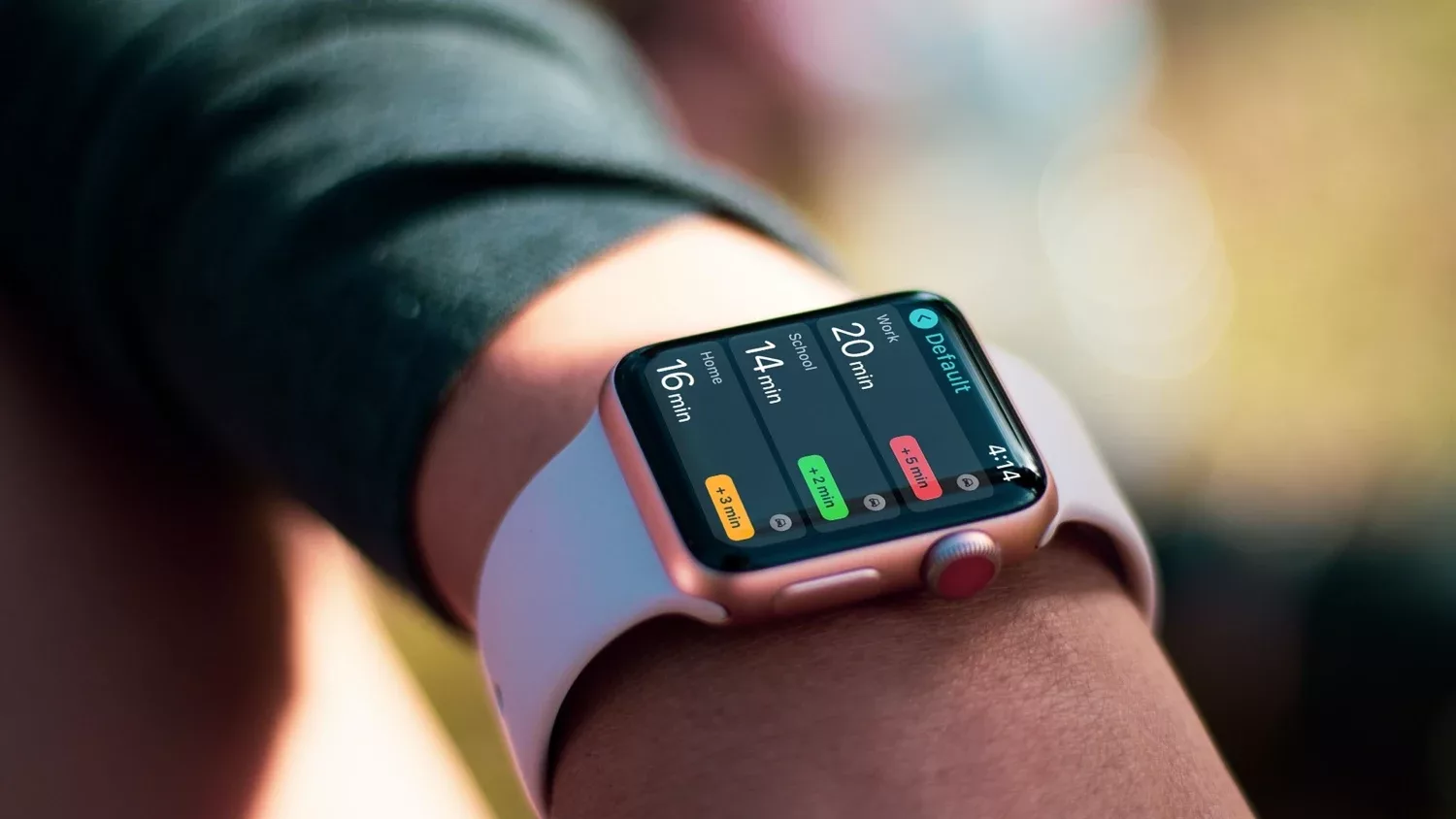 Finally, a notable aspect of ETA is its five-star support system. The Apple Watch app is backed by a team of knowledgeable and friendly support members ready to assist you whenever you need a helping hand to navigate through a feature or have a simple question. Our mission is to ensure you get the most from ETA, making it a truly indispensable part of your daily routine.
With ETA, you can manage your time more efficiently and navigate through your day with ease. A must-have app for every Apple Watch owner, ETA takes travel planning to a whole new level. Don't just get there – get there smarter! Download the Apple Watch app here for $4.99.