The new 14″ and 16″ MacBook Pros released earlier this week at Apple's October Keynote. While they are still some time away from getting into user's hands, Youtuber Luke Miani has given the public a first real-world look at the new 14″ MacBook Pro.
Here is his photo of the brand new 14-inch MacBook Pro alongside the M1 13-inch MacBook Pro.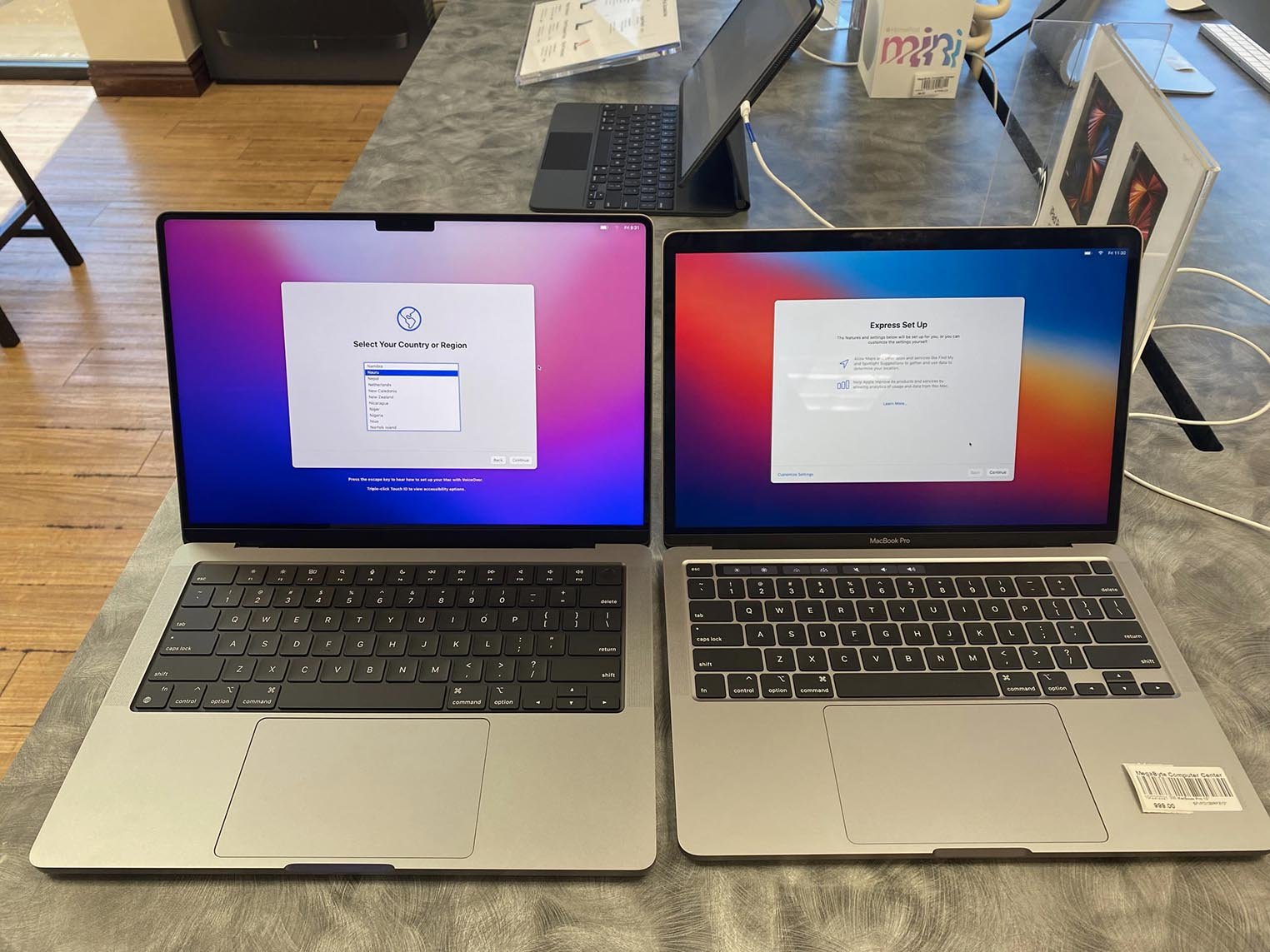 The new MacBook Pro next to the older one looks much more modern. The notch appears at the top of the display, very similarly to the iPhone lineup, but with no Face ID biometric authentification. Nonetheless, we can see the bezels being shrunk down massively on the top of the display and also on the sides. The screen has straight corners on the bottom and rounded edges on the top. Finally, the keyboard is now completely blacked-out, and the return of the full-sized function key row is here.
As well as the photo of the new laptop, a video of the unboxing of the new 14″ MBP has surfaced on YouTube as well. The person in the video makes comments about the weight of the new computer, as well as how it "feels different" when compared with previous laptops from Apple.
Finally, a press image has been shown of Apple CEO Tim Cook alongside what seems to be the new larger 16″ MacBook Pro, as shown by the addition of ports on the right-hand side of the laptop.
The new MacBook Pros are available to order and will begin making their appearance in retail stores on Tuesday, October 26. The 14″ MBP baseline is $1,999, and $2,499 for the larger 16″ version.
Are you interested in the new MacBook Pro's?