Running out of juice on your iPhone is something we all commonly experience. Even if you've got the latest iPhone 11 Pro, a hardcore user can quickly guzzle down that battery. Here is Apple's $129 solution, which comes with a hidden feature.

Apple has made battery cases for their iPhone for a couple of years now, and they got it right with this one. The iPhone 11 Pro Smart Battery Case gives your iPhone longer battery life while ensuring a level of physical security. You can expect to see up to a 50% increase in battery performance when the case has a full charge.
It is designed directly by Apple, and it looks quite nice. This year, there's a new addition. You can now get the case in a new "Pink Sand" color, which is admittedly stunning, or you can opt for the regular black or white. The case has a soft-touch finish with the silicone exterior, which means gripping the phone won't be a problem. Also, a soft elastomer hinge design ensures that taking the case on and off is as easy as possible. On the interior, there's a soft microfiber lining that helps protect your phone.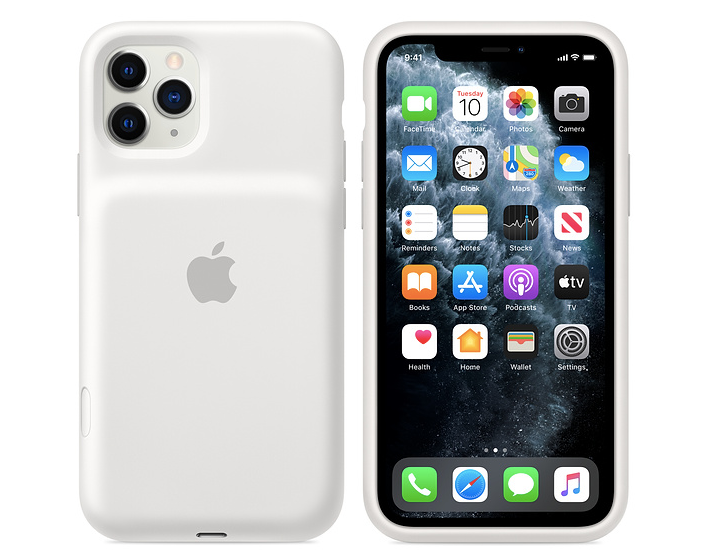 If you're a fan of charging your phone wirelessly, then don't worry. The Smart Battery Case is compatible with Qi-certified chargers, so you can easily juice up. When you're actually charging, your iPhone and Smart Case get charged simultaneously. At any time, you can check the case's battery in the notification center. If you want to charge with a cable though, you can speed up the charging time with USB-PD-compatible chargers.
Perhaps the coolest thing about this case is the dedicated camera button that launches the Camera App straight away, regardless of whether the iPhone is locked or unlocked. A quick press of the button takes a photo while a longer press captures QuickTake video. It works for selfies, too.
You can buy the Smart Battery Case here for $129.
What do you think about Apple's Smart Battery Case?