It's been more than 5 years since the release of the Original Apple Watch. Let's see how it stacks up against the latest and greatest Series 5.
1: Display
The OLED display on the original Apple Watch was squared with rather thick bezels. It felt more like a toy or gimmick than anything else. You could get the watch in two sizes – 38 mm or 42 mm. Anyways, there was quite a lot of room for improvement, and later on, Apple delivered.
The current Series 5 has a stunning rounded-corner screen design. As a result of the extra display real estate, new watch faces were introduced with more room for details and complications.
2: Speed
The original Apple Watch came with the S1 chip, while the newer Series 5 comes with the S5 chip. That being said, the Series 5 is hugely smoother. The original Apple Watch feels like a prototype nowadays. You can definitely feel it's age the newer the software it's running.
Opening apps and taking calls is a breeze on the latest Apple Watch. The processor handles everything perfectly, so you should rarely feel lag. Also, the original Apple Watch only hold 8 GB of internal storage, while the Series 5 boasts 32 GB.
3: Fitness Tracking
The original Apple Watch was a pretty good fitness tracker actually. With the built-in workout App, you could track all of you basic workouts. Series 5 however brings more to the table. You can track things like swimming sessions, as well as other certain activities.
Both smartwatches can track your heart beat, however something you won't see on the original Apple Watch is the Series 5's ability to take an ECG. The watch can detect irregular heart rhythms, and you can export a PDF of the test for your doctor. This tool has helped many people discover serious problems earlier on.
5: Battery Life
The original Apple Watch was, a first-gen product, so naturally the battery life wasn't amazing. It would rapidly drain throughout the day, and leave you wishing you'd taken your charger.
Nowadays, the Series 5 has rather good battery life. Not only has the battery increased in size, but the watch is also more efficient. You can easily get through a day on battery life, so no worries there, although some users report decreased battery levels after keeping the always-on display feature enabled.
6: Extra features
The original Apple Watch had some cool extras, like being able to send doodles or emojis to your friends, but nothing too big. It was a sort of bare-bone device with not all too much to it.
The new Series 5 comes with an always-on display, and many other cool features like noise level tracking, better water-resistance, fall detection, ECG tracking and much more. There's so much to it that you'll never get bored.
7: Price
It'd be quite a challenge to find an original Apple Watch these days, since Apple no longer officially sells it, but when they did, it retailed at a starting price of $349, however the Apple Watch edition price skyrocketed over $10,000.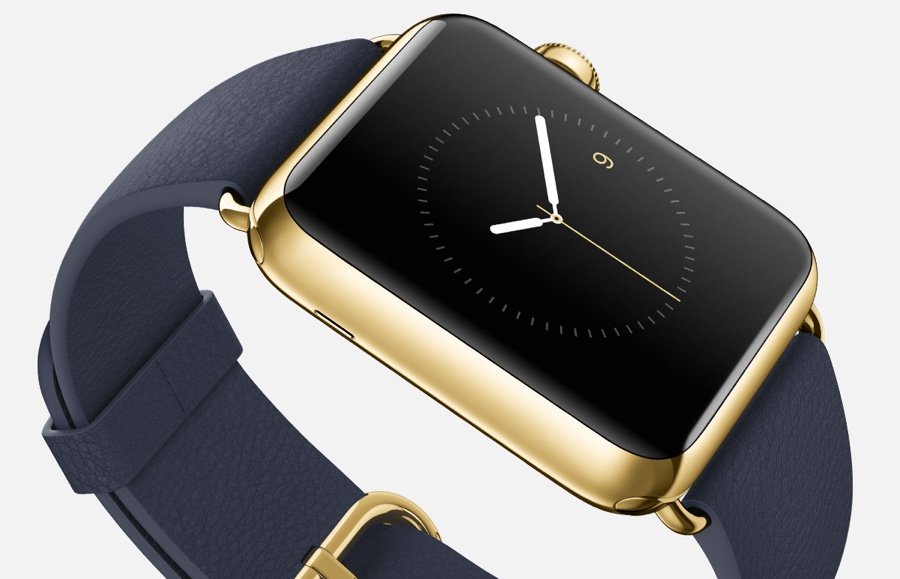 The Series 5 retails $50 higher, at a starting price of $399, although you can regularly find it on sale, with Black Friday Deals having already started popping up everywhere.
Conclusion
The original Apple Watch, was a great product for its time, however it received tough competition from Fit Bit and Pebble. These days, the Apple Watch is by far the best smartwatch out there, with nothing else matching its style, versatility, features, and everything else.
What do you think about the original Apple Watch?