The Apple Watch community anticipates the unveiling of the 2nd-gen Apple Watch Ultra, rumored to launch in tandem with the iPhone 15 series later this year, reliable hints at what's in store are steadily trickling in. While an exact release date is still anyone's guess due to the nascent history of the Ultra series, the trusted Apple expert, Mark Gurman, has offered a plausible estimate: Fall 2023.
The Ultra line is distinct in the Apple Watch family with its unrivaled display and extended battery life, catering to those who demand a high-end fitness watch. With Gurman's speculation of an "updated version of the Ultra" this fall, it's only a matter of time before this ambiguity transforms into concrete information. Until then, the speculation continues.
A Price Tag to Match its Prowess
Given the limited overhaul expected for the upcoming Apple Watch Ultra 2, pricing predictions remain relatively consistent with its predecessor's $799 tag. However, it is noteworthy that this is mere speculation until an official announcement from Apple.
Early Specifications and Features: What to Expect
The Apple Watch Ultra 2 is likely to retain familiar features from its predecessor such as heart rate monitoring, ECG functions, temperature sensors, and dual-band GPS, among others, while shipping with the latest watchOS 10.
Conjecture about the potential integration of microLED display technology has been circulating, though this has been seemingly refuted by sources citing high manufacturing costs. As such, the microLED-equipped Ultra Watch might not see the light of day until 2026. Whether this implies a postponement of the entire 2nd-gen release or a continuation of the current OLED display until 2026, remains open-ended.
There's also talk of a marginally larger 2.1-inch display for the microLED variant, stirring hopes for a more compact Ultra model among certain circles of Apple Watch enthusiasts.
Adding to the rumors, a recently uncovered patent (US-11571048-B1) suggests that Apple could be considering a camera-equipped watch, which could be easily detached for photo-taking thanks to a special band with a quick-release latch. However, take this with a pinch of salt as it would escalate the watch's dimensions, battery demands, and price.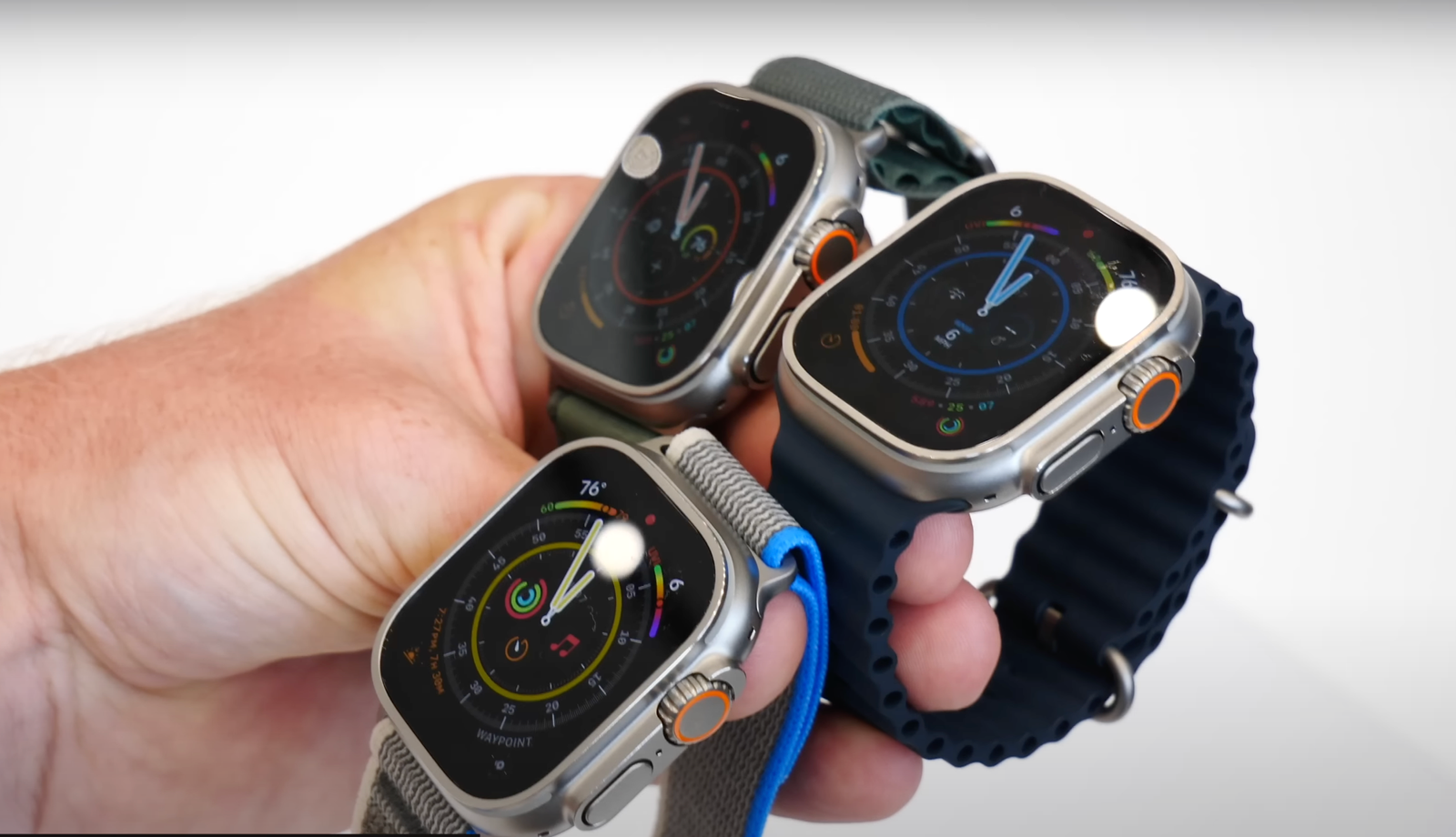 Minor Tweaks and Codename
Aside from larger improvements, more subtle enhancements like an extended battery life and augmented user customization of the Action Button could be part of the upgrade. Codenamed "N210", this new iteration of the Apple Watch Ultra will continue to keep us on our toes as we wait for more information to surface.
In summary, while the whispers and predictions continue to swirl, the Apple Watch Ultra 2 remains an eagerly anticipated enigma that could potentially redefine the premium smartwatch market yet again.