The brand new and highly-anticipated Apple Watch Series 7 is upon us. Apple's latest iteration of the Apple Watch is set for official release on the 15th of October with pre-orders beginning this Friday, 8th of October.
Conform to tradition, the Apple Watch was revealed at the annual September Event, hosted via Apple's livestream on their website. Compared to past generations of the Apple Watch, this year is by no means the biggest upgrade yet, but it is a worthy consideration if you're coming from an older Apple Watch.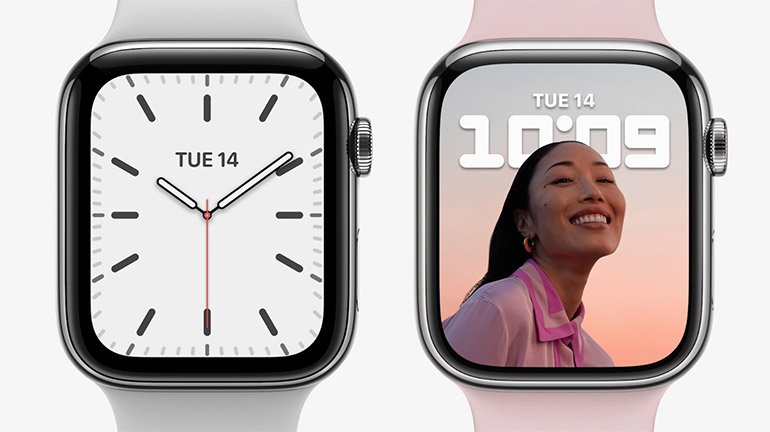 The most notable upgrade this year is the bigger display. The Apple Watch S7's display gets a size increase by close to 20%, marking the second generation display increase since the launch of the Apple Watch in 2015. The body has gained a new IP6X certification against dust particles, as well as a new WR50 certification for water resistance. Additionally, Apple claims this is their "strongest front crystal" ever in an Apple Watch.
The larger display on Series 7 now allows enough space for a keyboard to be added to the Apple Watch. You can tap each character individually or swipe between letters to compose your words.
A keyboard on the Apple Watch Series 7 will make it significantly faster to type messages on compared to previous generations. Granted, you're not going to want to reply to emails on this, but for those times where pulling out your iPhone isn't convenient, the Series 7 has you more than covered.
Are you going to be among those to pre-order the Apple Watch Series 7 on Oct. 8? Let us know!