It's only been a couple of months since the Apple Watch Series 5 was released, but there are already rumors about faster performance and better water-resistance on the upcoming Apple Watch Series 6.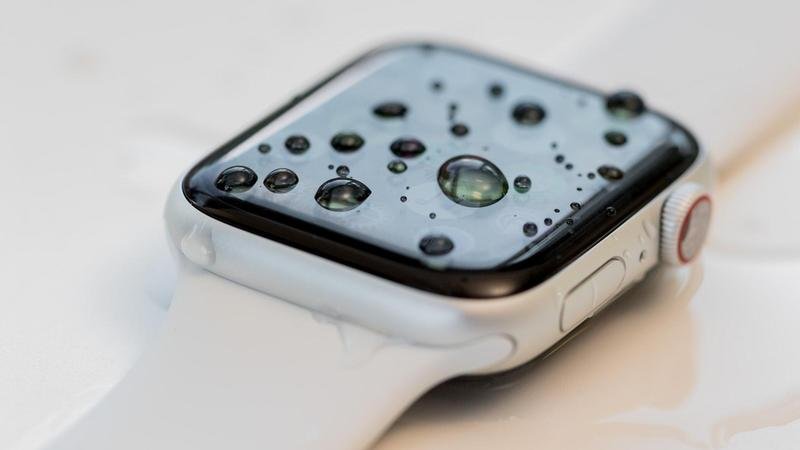 In a new report by respected analyst Ming-Chi Kuo, he notes that the Apple Watch Series 6 will have faster performance and better water resistance. The Series 5 only got a minor spec bump from the last generation, so hopefully the next S6 processor could be more power efficient for Sleep Tracking.
As for water resistance, Apple claims the current Series 5 is water resistant for up to 50 meters, however the company doesn't recommend exposing the watch to activities such as scuba diving or water skiing. You can still shower or swim laps with it though.
A water resistance improvement on the Series 6 would most likely enable the wearer to do high-velocity water sports as previously mentioned. This would be very exciting to see! Better water resistance will be made possible with a liquid crystal polymer material in the flexible circuit boards.
Finally, the Apple Watch Series 6 could also come with faster Wi-Fi and cellular networking. With rapid advances in technology being made, it could be possible to see Wi-Fi 6 only the Series 6. Funny, right? We hope that Apple will also improve battery life while using cellular and taking calls on the Series 6, which is a big complaint from many users.
Along with these upgrades, the Series 6 will most likely feature a micro-LED display. Anyways, it's bound to be an exciting next year for the Apple Watch. However Apple Watch enthusiasts are constantly saying that a price drop in the Apple Watch would lead to the most sales.
For now, we're happy with the Series 5, which features an always-on display and a compass.
What do you think about these possible upgrades for the Series 6?