Ok, you want to get yourself an Apple Watch, and you've narrowed it down to the aluminum and Stainless Steel casings. Here' our take on which model you should purchase, based on what you're looking for.
You should opt for the Aluminium casing if:
You're looking for the most affordable Apple Watch.
Fitness is a big priority.
You want the Nike+ version.
You want your smartwatch to be as light as possible.
The Aluminium Apple Watch is a great buy for those who are looking to get a fantastic smartwatch, without breaking the bank. You get all the best features of the Apple Watch. This is a great buy for those heavily invested in working out or running since the watch is the lightest out of the 4 variations. Also, if you lose this watch, it'll be the cheapest to replace out of all the models.
You should opt for the Stainless Steel casing if:
You want a real smartwatch, yet enjoy the look of a classic watch.
You plan on keeping the watch with you for multiple years.
A heavier watch is something you like.
Looks are important to you.
The Stainless Steel casing definitely makes the watch feel more traditional. It's also the heaviest version out of the 4. We find that the Space Grey variant looks particularly premium, although you will also have to pay a hefty price premium. A little addition, the charging puck is Stainless Steel to match the watch. Be careful with accidental scratches though!
Conclusion: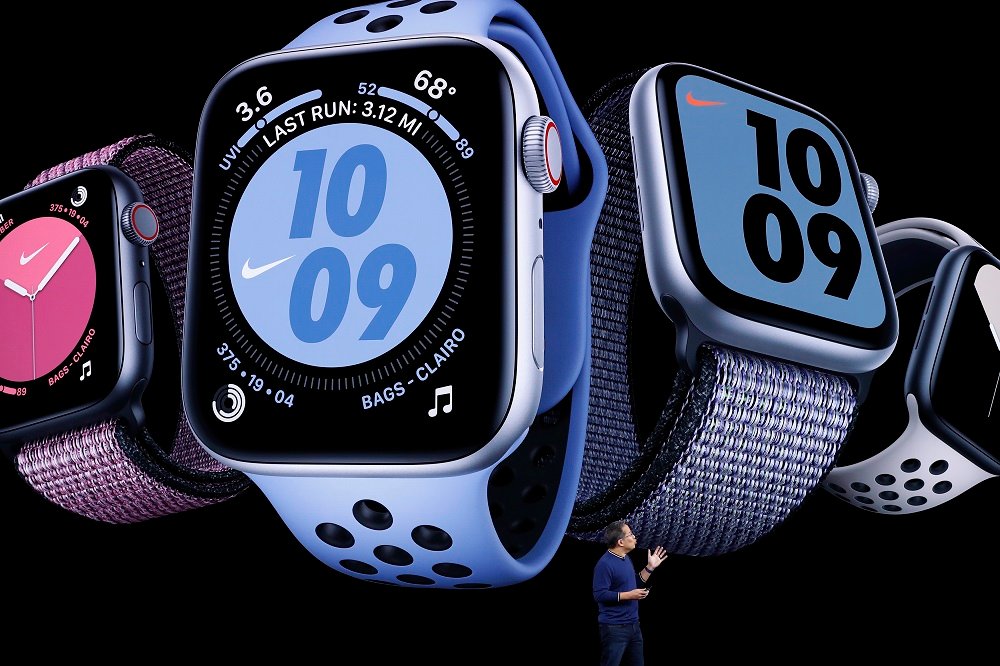 We think that you should only get the Stainless Steel casing if it's in your budget, and looks are truly important to you. Otherwise, we recommend getting the cheaper Aluminum option. You'll still have all the features found on the more expensive models, and it'll be a slightly better experience while working out. Also, since wearables are quickly getting better, you wouldn't want to find yourself with an outdated watch in a couple of years, knowing that you paid quite a bit extra for it.
Do you have an Apple Watch Series 5?