Now we know that Apple makes some very interesting patents, yet this one caught our attention more than anything. As rivals are brewing up foldable phones, Apple may perhaps be interested in another type a smartphone: one made up entirely out of glass. 
Spotted by Patently Apple, the patent which was published earlier today shows an iPhone made almost entirely out of a glass enclosure wrapped around the device. This special design would allow content on the screen to extend onto the edges.
The patent itself mentions an electronic device – no mention of an iPhone, but we're pretty sure it's that. The device's front, back, and sides are composed of glass, which gives the impression of a glass-only phone. Along with this, there is mention of a case where "the enclosure may appear visually and tactilely seamless, such that the entire enclosure may appear to be formed from a single piece of glass (even though it may be formed from multiple separate pieces attached together)".
Smartphones with curved edges have been done in the past. Take the example of Samsung's Galaxy S6 Edge, which features a curved screen that gave the feeling of a substantially bigger display. Beneath we see an example of how Apple's device could look like.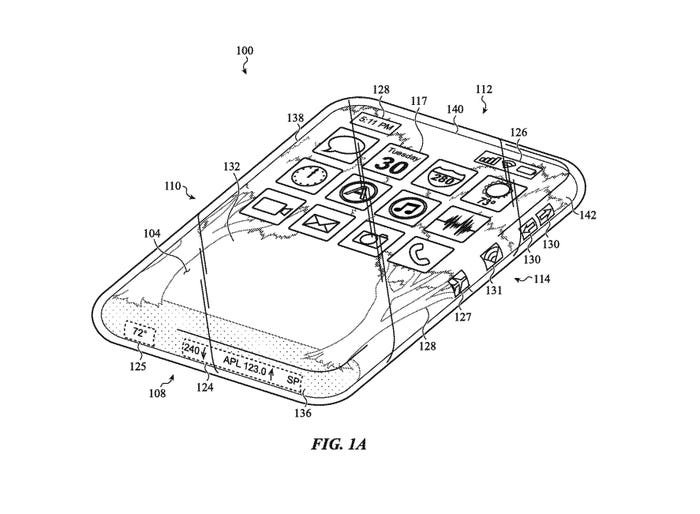 This is a very compelling experiment, which may showcase what Apple may have in store for the future. Sadly, it isn't sure that this will make it to the market anytime soon. Additionally, Apple frequently patents crazy ideas, and many of them don't or haven't come to the product lineup just yet. Nevertheless, it's important to keep looking out.
Would you be interested in such an iPhone?