After long anticipation for the official AirPower launch, Apple decided to cancel the project in an unexpected announcement. This has been perhaps the largest misstep by Apple in recent times.
In an emailed statement to TechCrunch Apple's senior vice president of Hardware Engineering Dan Riccio wrote:
"After much effort, we've concluded AirPower will not achieve our high standards and we have cancelled the project. We apologize to those customers who were looking forward to this launch. We continue to believe that the future is wireless and are committed to push the wireless experience forward,".
AirPower was originally announced back at Apple's September 2017 keynote, with a release announcement of "next year" – 2018. Many rumors talked about incredibly difficult production challenges, especially related to heating. AirPower was supposed to simultaneously charge up to 3 devices, with a seamless iOS integration. In its promotional materials, AirPower was shown to charge an iPhone, Apple Watch, and AirPods.
An additional surprise was the fact that AirPower features were printed on all packaging boxes of the new AirPods 2. This makes it seem, that Apple pulled the plug on this project at the very last minute.
Will you miss AirPower?
We have compiled a list of some AirPower alternatives below:
Mophie Wireless Charge Pad: $39
Belkin Boost Up Wireless Charging Pad: $41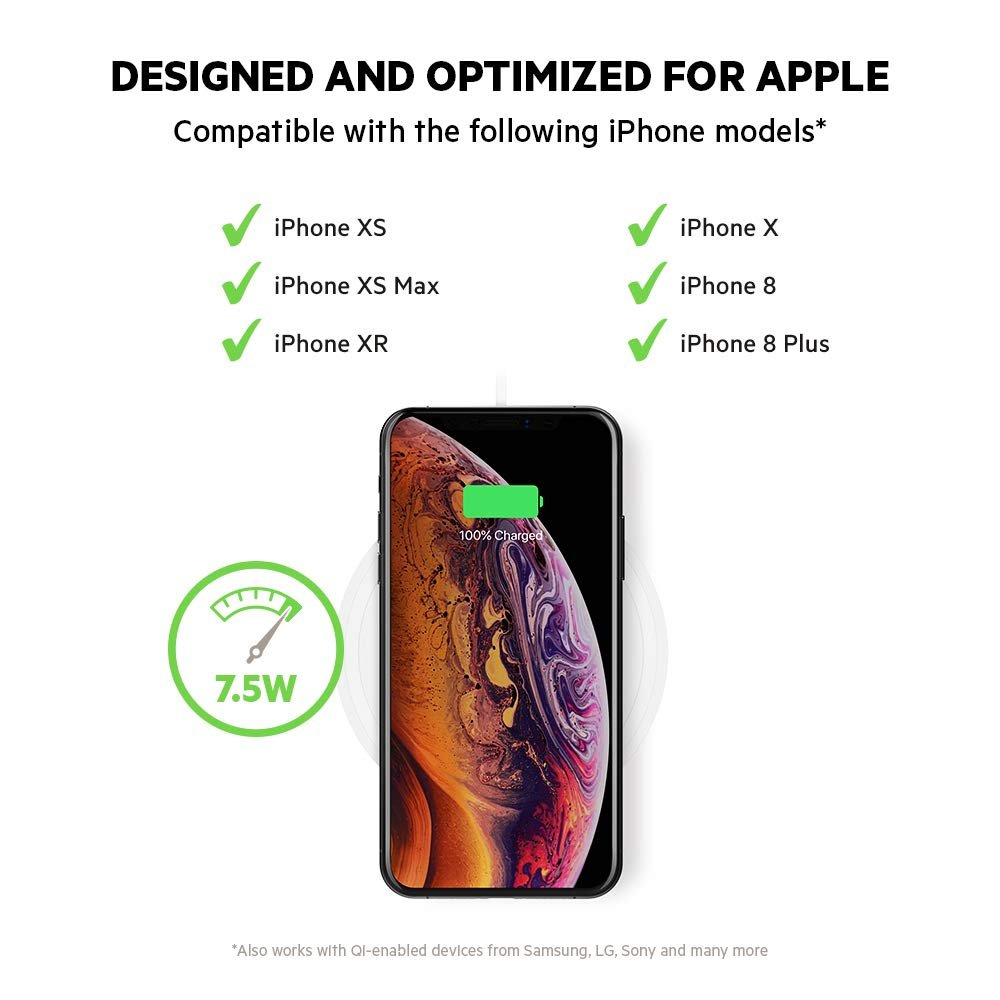 Samsung Qi Certified Fast Charge Wireless Stand: $39
Anker PowerWave Fast Wireless Charger Stand: $29