New year, new me. We're all adopting healthy new resolutions, and this one just got so much easier with Apple Watch. Here's how to get in shape in the new year.
When you get an Apple Watch, you get three rings, called "Activity Rings", that you must complete each day. Their purpose is to help you lead a healthier day. The Move Goal tracks burnt calories during the day. Your Apple Watch will tailor a new goal in accordance with your previous activity, so you'll always be challenged by the watch. The Exercice Ring tracks brisk activity, such as running or moving at a fast pace.
Exercising for 30 minutes a day can minimize the chances of diabetes, weight gain, strokes, and more. Also, you can expect to feel better in your sleep, and see your stress levels reduced. The last ring, the Stand Goal, requires you to stand up and move around for at least 1 minute during 12 different hours of your day. This helps to achieve lower blood pressure and an increase in energy.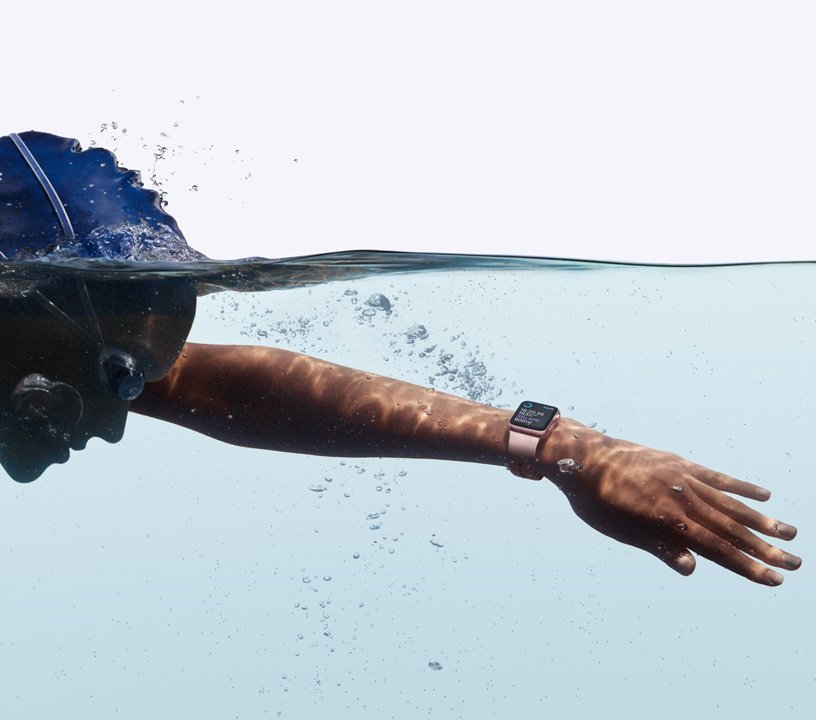 Another cool feature of the Apple Watch: it's waterproof. You can open a swimming workout and go at it without a worry. Just don't do anything too crazy like scuba diving and you'll be fine. After a swim, enable the Eject Water feature on the watch to make sure that water doesn't get stuck in the microphones or speakers.
Even Apple knows that it's not exactly easy to complete your rings each day. This is why you can initiate monthly challenges, where you will be rewarded for completing your rings each day. A big problem for people who want to get healthier in the new year – they start with big goals in mind. This is wrong. Start out small. Build your way up. It'll be easier that way. You can even start friendly competitions between family, friends, coworkers, or basically anybody with an Apple Watch. To help you keep on track, Apple Watch sends you notifications throughout the day so you know what you've got to do.
There are also other health features on the watch, like the built-in ECG. This is an amazingly useful tool introduced to the Apple Watch Series 4 in September of 2018. Well, that's about it for what you need to know in order to accomplish your activity goals.
What are your resolutions in the New Year?