An Apple Watch experience isn't totally complete without indulging in some of the most essentiel and useful accessories created for the device. From stands, to chargers, to protection, here's everything you may need to complete your Apple Watch accessory collection.
Here is a list of some useful Apple Watch accessories that are available on Amazon:
Spigen Rugged Armor Designed for Apple Watch Ultra 49mm Case – Black: This case allows you to use your watch without worry for scratches or exposure to the elements. Its a neat, solid-looking case that's sure to protect your Apple Watch Ultra in any circumstances.
2 in 1 Wireless Watch AirPods Charger Portable Charging Stand: This 2 in 1 charger allows you to seamlessly charge your Apple Watch and wireless AirPods next to each other. It's a sleek, attractive option to counteract an array of messy cables. It's on sale for $19.99 from $39.99 on Amazon.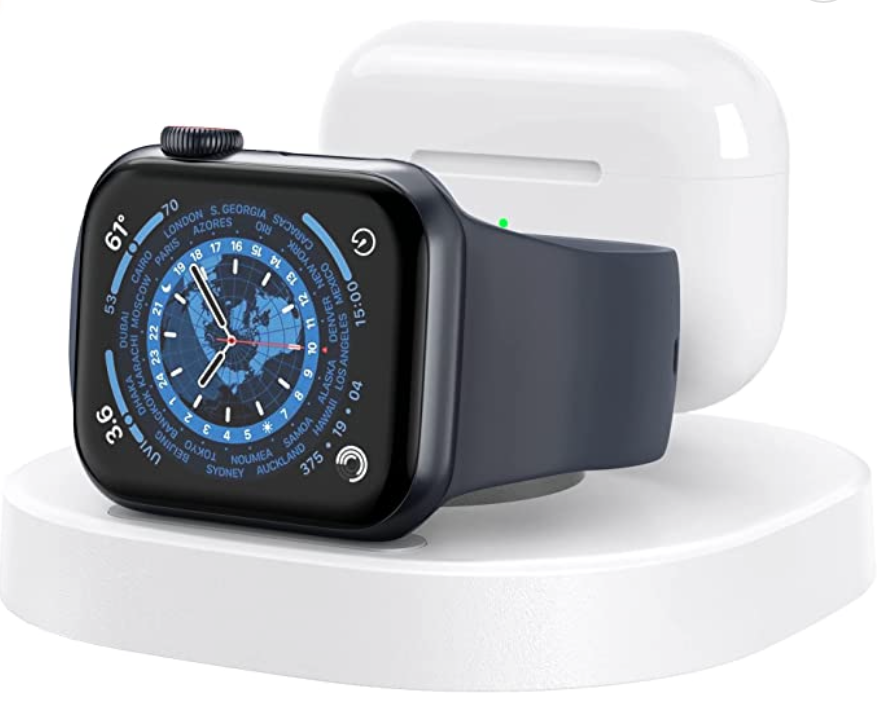 Portable Charger for Apple Watch, 1000mAh Magnetic Keychain Wireless Power Bank Watch Charger: This portable charger allow you to go multiple days without worrying about your Apple Watch battery, or, will add a few hours depending on the age of your smartwatch. It's compact, reliable, and will save you in a pinch.
I hope this list of Apple Watch accessories is helpful. If you have any other recommendation, let us know!